Founder-Director, City Montessori School (CMS), Lucknow, India
May peace prevail on earth.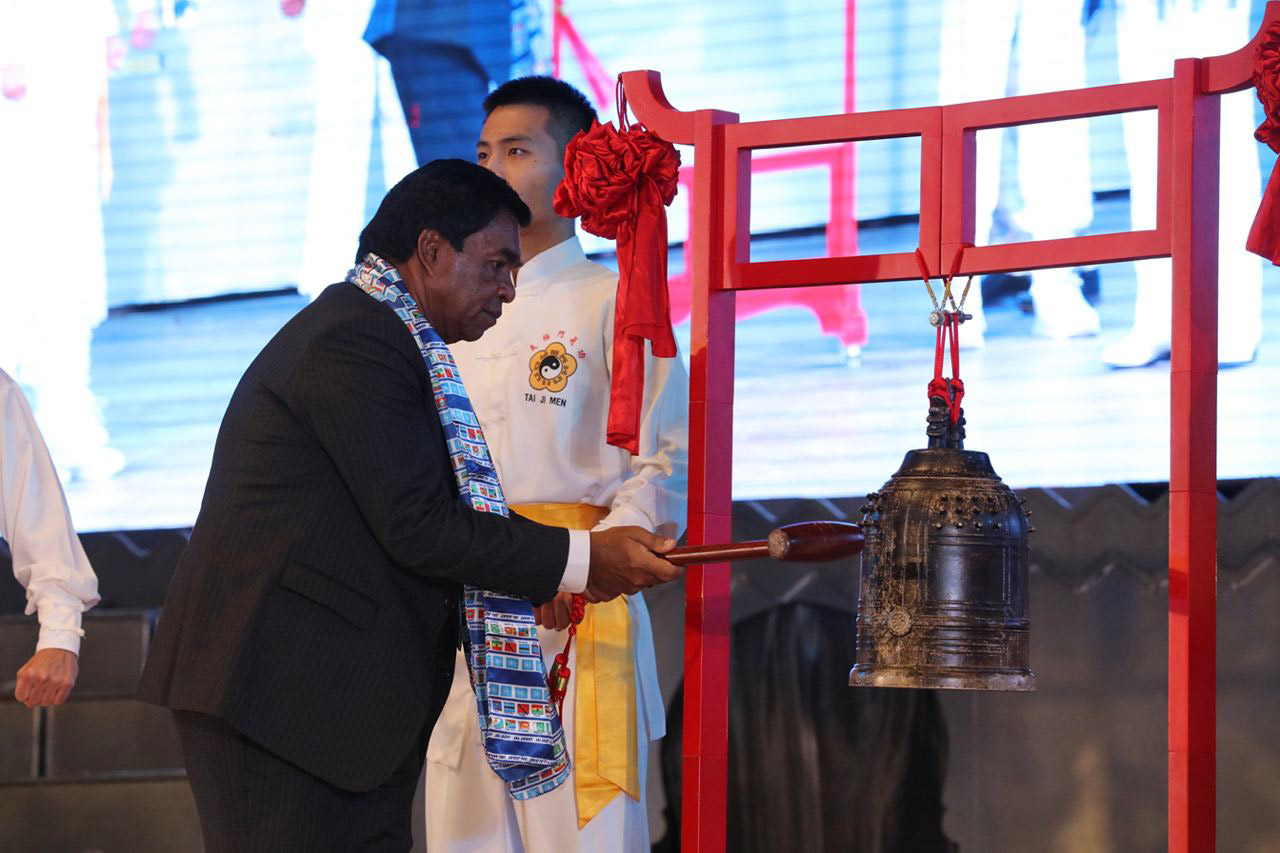 H.E. Mr Prithvirajsing Roopun
G.C.S.K., President of the Republic of Mauritius
In this globally connected world with such profound and rapid changes, let us be inspired by Mahatma Gandhiji's spirit of love, compassion, peace and unity and resolve to work hands in hands to achieve Agenda 2030.

H.E. Sir Rodney Errey Lawrence Williams GCMG
Governor-General, Antigua & Barbuda
I wish that we can educate the young people of the world to be game changers and peace lovers, making our world a better place.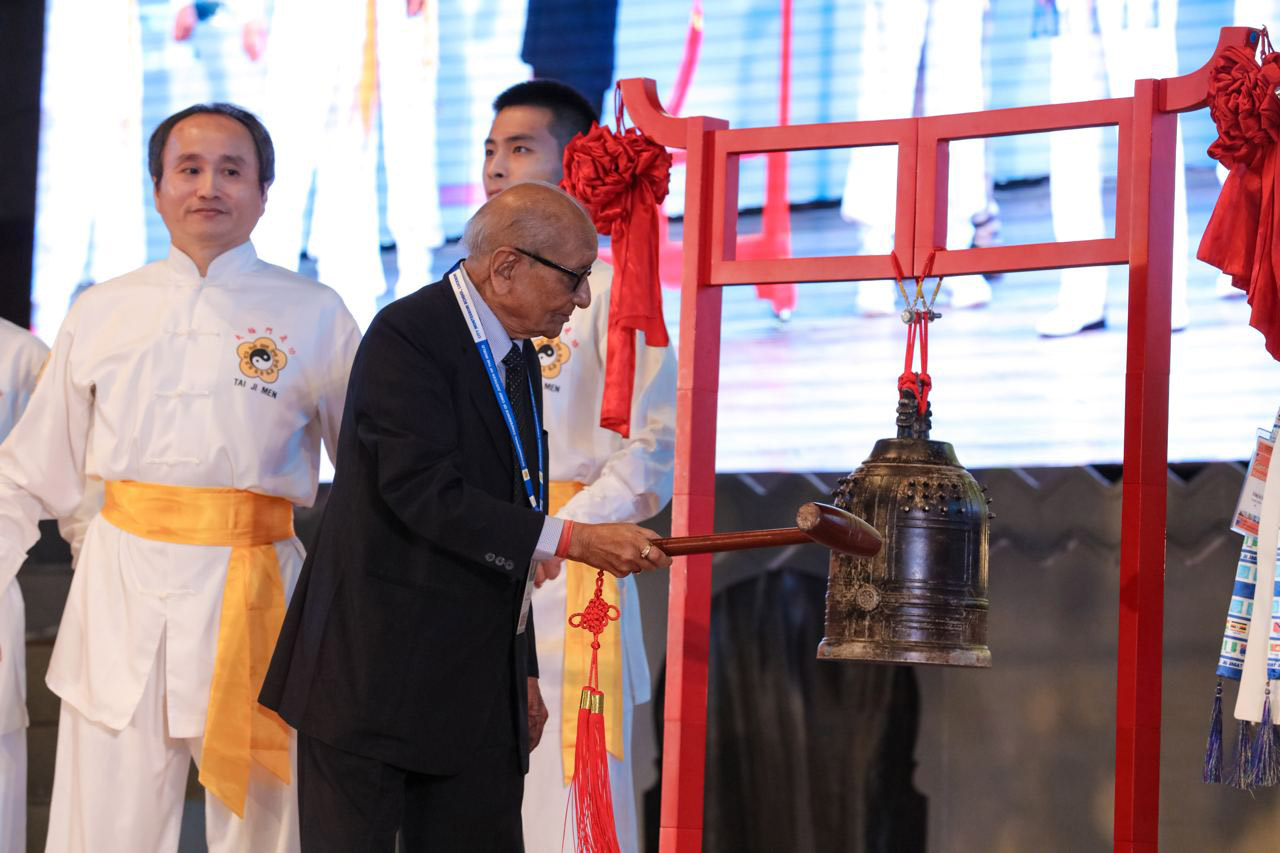 General Secretary, City Montessori Schools Society, Lucknow, India
I sincerely wish for peace in the world along with unity without which there can be no development and eradication of poverty and  hunger. This is the beginning of an Era of conscience.

H. E. Andrea Clare Bowman
Ambassador, Embassy of Saint Vincent and the Grenadines to Taiwan
Once political leaders put the needs of their people and their countries first, we would be on the road to peace. Political leaders must not put selfish and egotistical needs ahead of the needs of their people and their countries.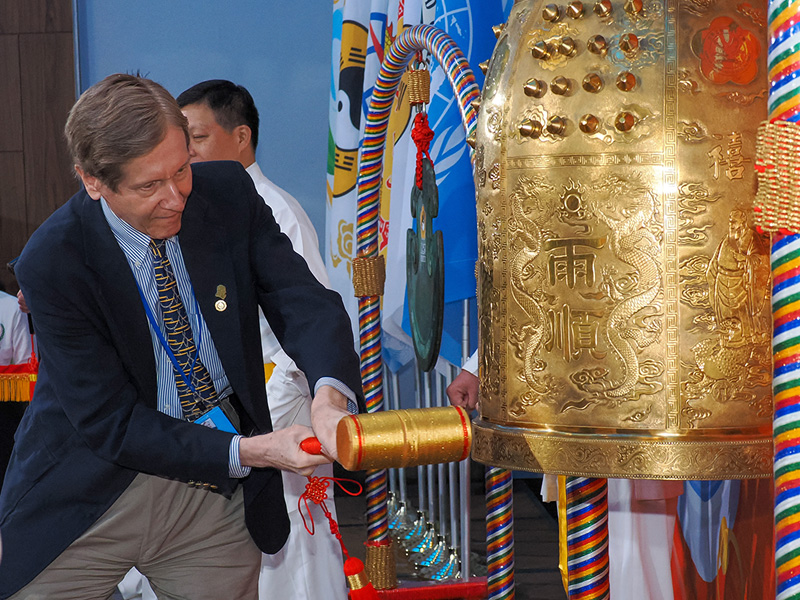 Director, Non-Profit Computing, Inc & Main Int Representative to the United Nations, Centre for International Peacebuilding
We are the inheritors of the legacy of those who have gone before. Let us listen. My forebears come to Pennsylvania Dutch country more than 300 years ago, long before they arrived, other people were here. This is from their legacy. The great spirit will continue to bless those who have passed on so long as the living, do good in their names.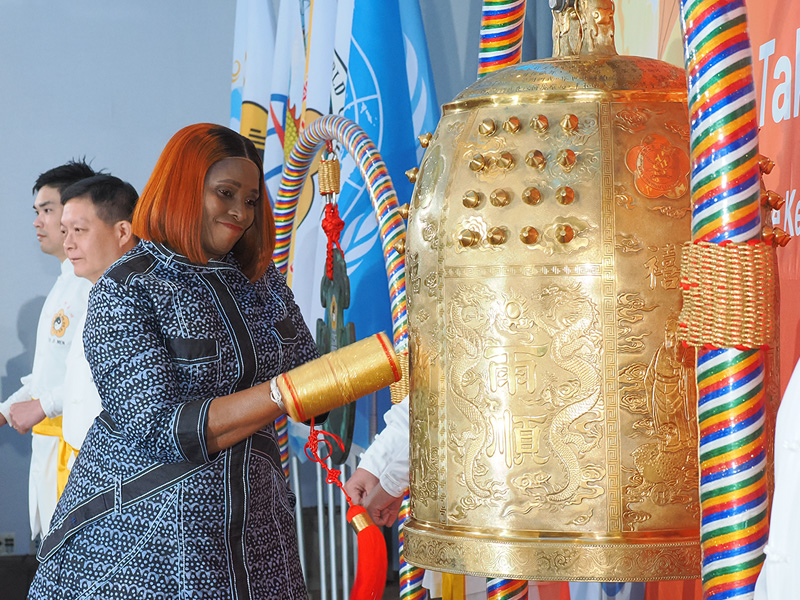 President, Defense and Police Officers Wives Association, Nigeria
Without peace the world is empty and chaotic. I pray for peace all over the world, particularly Nigeria. Let there be peace in Nigeria, Ukraine and all the troubled areas of the world.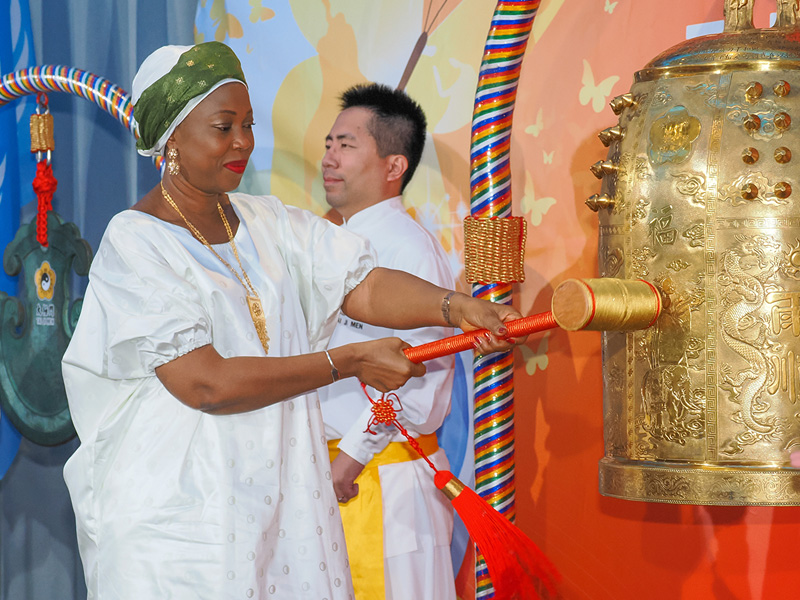 H.E. Madam Fatima Maada Bio
First Lady of Sierra Leone
I wish for a more just world where everyone will live in peace and harmony. A world that will be free from war, rape and gender base violence. One world, one people with global solidarity.

UN Coordinator, Africana Women Working Group at the UN
Let's plant peace in our conscience and let there be peace across the world and among generations!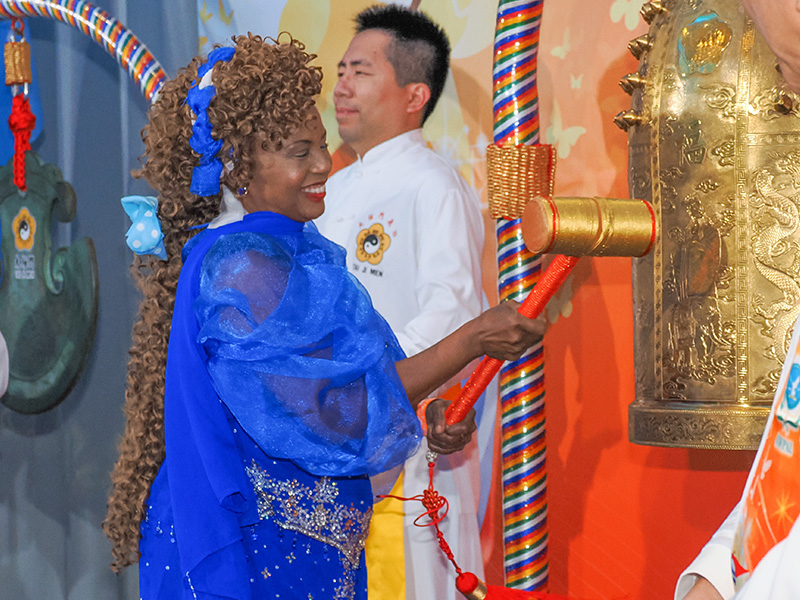 Culture Ambassador & Founder of Miss Caricom International Foundation CIP INC
I hope that all people can learn to respect and love each other so we can create a peaceful world.